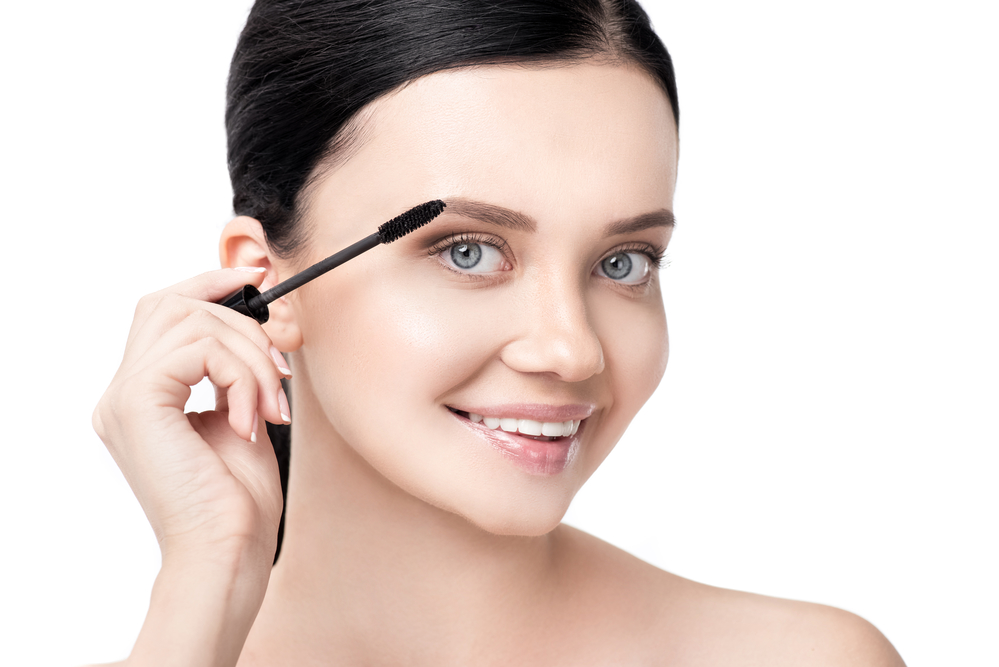 Though many consider it to be a niche item, clear mascara actually has a lot of uses. It's primarily great at separating your lashes and giving them a great full and natural look without making them too dark. But clear mascara is also widely used and is great at keeping unruly eyebrows in place.
You can lock them into position and even outline your brows with some color application if you have a more pronounced arch. Additionally, you can even use it as a miniature applicator for hair gel or spray if one or two strands of your hair won't lie flat. You can also use it on days when you want to apply as little makeup as possible but still want some bit of definition for your lashes.
It's great for use on bottom lashes if you want them to stand out as well but don't want to worry about any smudges. Finally, it is great for mixing with other pigments to make a customized mascara, such as gold shimmer or silver. With these many uses in mind, here are three of the best clear mascaras on the market and our verdict as to which you should purchase.
Our Top Picks for the Best Clear Mascara In 2018
Best Clear Mascara for Your Lashes
1. Maybelline New York Great Lash Clear Mascara for Lash and Brow 

Maybelline's New York Great Lash mascara uses a clear gel formula with panthenol conditioners to provide a natural yet sophisticated look while separating lashes beautifully. Excellent for grooming and separating at the same time, this mascara doesn't clump or flake so you won't have to worry about a less defined or messy look—even with clear mascara. Best applied from the outer to the inner lash, it's great at help achieve a defined and contour look for your eyes without being overly stark or Gothic. It's also great as settling unruly eye brows and keeping them in place without being overly slick. It cleanly washes off with soap and water without staining your cheeks. You can even apply it after a previous mascara application for gloss or definition without risking added clumping due to the relative thinness of its formula. The penthenol conditioners keep it from being overly sticky and from coagulating too fast. There are some caveats, as you should not let this product dry between coats as this could cause some clumping and clear flakes to form. Some with thicker lashes may find this product too thin and watery for their own personal use. Also, those with thick or longer than normal eyelashes will have to put on as many coats as necessary as quickly as possible. Otherwise, they might experience some clumping and stickiness.
2. CoverGirl Professional Natural Lash No Color Mascara Clear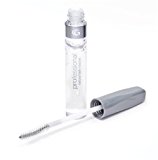 Another natural looking clear mascara, Cover Girl's offering has the added benefit of being able to be applied while wearing contact lenses and is ophthalmologist tested and hypoallergenic for eye safety when using it in this way. A sensible and subtle look, this clear mascara is great at creating feather-light lashes that still boast impressive definition and separation. Though it doesn't work well when layered on top of other mascaras like Maybelline's 110, it works so well by itself that you probably won't have to use it in conjunction with other colors of darker mascara. For those with brown or lighter lash hair, you can apply it on top of darker mascaras as long as you only use one coat. It can hold lash curls for hours before drying up, and it's great at lengthening and thickening lashes without smudging. The cons on this product are so subtle and specific that they almost aren't worth mentioning. If you apply it too thick or with other layers, it may take longer to dry than normal. It's reliability and quality are somewhat muted when used with a curved rather than straight brush for those with naturally thicker lashes. Additionally, those with thicker hair and lashes that are naturally hard to control may have to apply three or more coats. But as long as you give it plenty of time to dry and use a straight brush, it should perform just as well as it does for those with thin lashes.
3. E.L.F. Essential Wet Gloss Lash & Brow CLEAR Mascara Eye Makeup ELF Flawless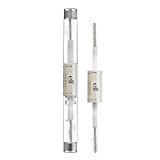 ELF's latest offering makes creating natural and healthy looking lashes extremely easy without having to apply too much. Even better, this product has been developed with no animal testing whatsoever—meaning you can use it with a clear conscious while enjoying irritation-free use. It comes with infused long wearing conditioning agents that are highly effective after only one application, to separate and define lashes without making them look too overworked and slick. It comes with a lash applicator that lengthens and curls and a brow applicator to define and groom eyebrows. It helps create the impression that your lashes are longer than they really are, while still giving them a neat and well-groomed appearance. Some have reported that it does get murky after extended periods of use. Also, those who apply too much can experience some clumping, and this might cause it leak into your eyes. Additionally, if you have it shipped to you in heat or keep it in less than cool temperatures, it can get a bit gloppy and hard to use and open.
4. Canmake Clear Coat Mascara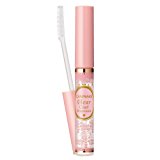 A dual-transparent mascara that covers your lashes with its clear gel that develops an excellent appearance. This avoids shedding and bleeding as well as removes clumping.
5. LashControl Clear Coat Control Mascara and Brow Fix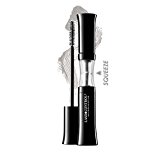 Clear mascara that is enjoyable, simple, mild, and distinct to utilize. Among the best in the market for it has a trademarked integrated squeezable wiper sleeve that will allow you to manage you application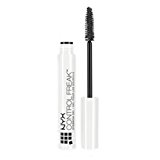 Skillfully thickens and extends your lashes. It consists of some skin conditioning representatives that will make you safe upon utilizing it.
Final verdict
Out of these three clear mascaras, we decided that the best one would be from the brand that can deliver the best and most natural separation and definition with the fewest amount of issues. While Maybelline's offering might be too thin (and tended to clump and flake if you waited too long in between multiple coats) and the ELF brand tended to congeal too much in high temperatures, the issues that arose from using Cover Girl's clear mascara were mostly due to misuse by the wearer. With this in mind, Cover Girl's Professional Natural Lash No Color Mascara Clear (N) 800 received our highest recommendation. Whatever brand name you select, the best clear mascara for you may not be the best for the others. Selecting clear mascara is simple as long as you understand the brand name of your options and the active ingredients it has that need to benefit your eyes. If you experience any inflammations, go straight to your medical professional and ask for some solutions that may treat such inflammation.
Best Clear Mascara for Black Lashes
Mascara is one of the eye cosmetics that offers a fantastic, attractive appearance. Black mascara is the most typical type of mascara that the majority of individuals are utilizing, however there are some clear mascaras which you can utilize of.
The Essence of Clear Mascara
Clear mascara might be a bit out of your design however it might likewise offer you darker lashes. Clear mascara is frequently utilized by tv and movie stars who appear to not be using makeup. It is much better than re-applying black mascara over and over once again for it may make your lashes look thicker.