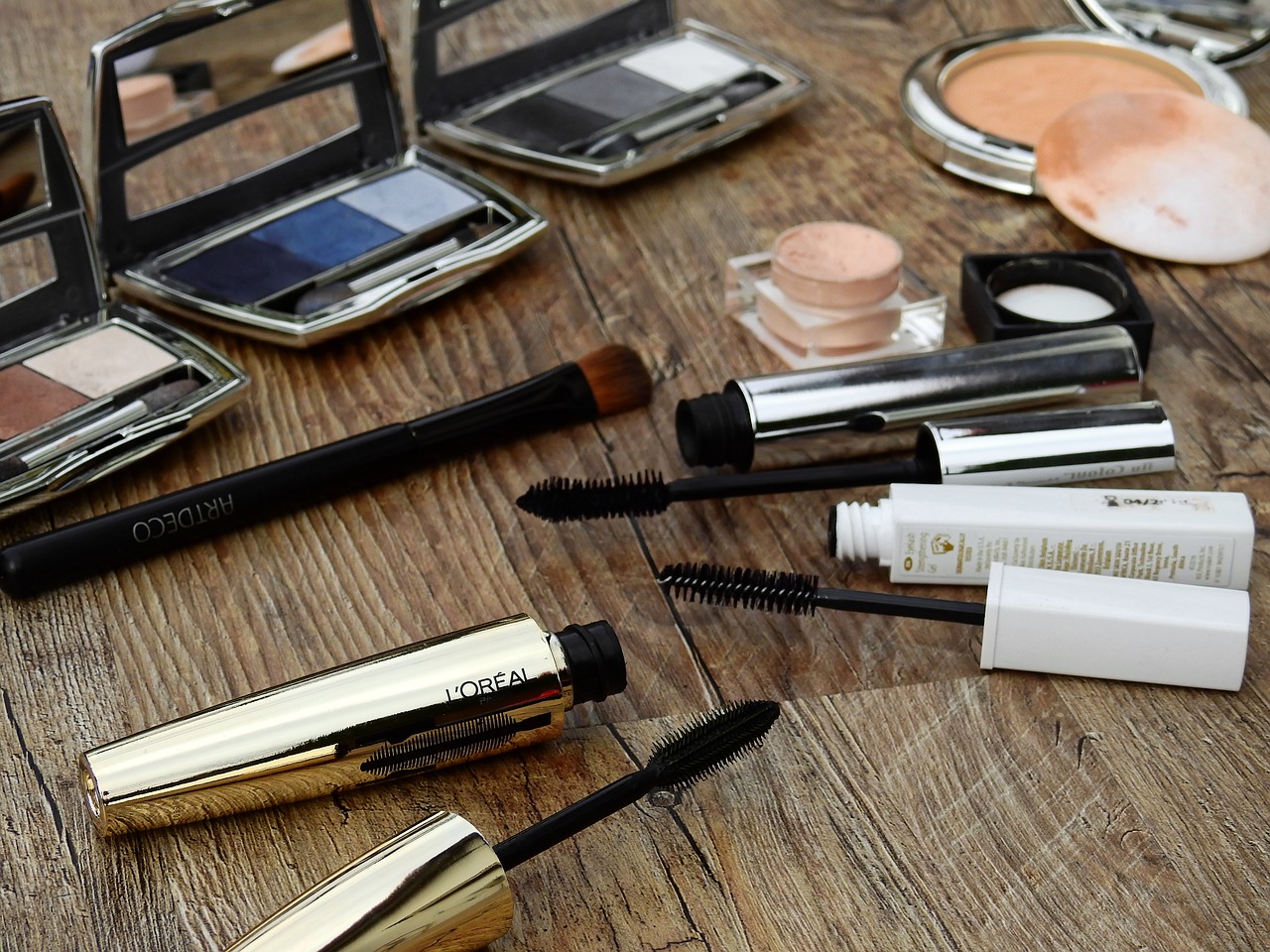 Every woman needs mascara. Whether you don't like wearing a lot of make-up or if you have a dedicated beauty routine every morning. It doesn't matter. Mascara is as essential to every woman as that perfect little black dress. But in today's harsh world, we see reports of animal cruelty in the beauty industry.
Thankfully, it is possible to find mascara that has not harmed any animals. Vegan mascara is just as good as any other kind of mascara, and is the best way to plump up those lashes without suffering from a guilty conscience.
Vegan Mascara- What to Look for and Avoid:
The toughest aspect of being a vegan or using vegan products is the fact that some products sneak in animal products under strange names. But if you know what to look for then you can avoid this kind of treachery.
Since mascara is used close to the eyes, many companies test their products on mice, rats and bunnies. When making sure if a mascara is vegan or not, you need to look for the leaping bunny logo. This is a logo that companies use to prove that they are committed to eliminating cosmetic testing on animals.
Be sure to avoid beeswax and opt for plant-based carnauba wax instead. Lanolin is another name to avoid since it comes from the horns and hair from various animals. Look for the words "plant-based", "vegan" and "cruelty free" when searching for vegan mascara.
Oils, nut butter and other plant and mineral based ingredients aren't just better for animals, they're also much better for your body. They will nourish your skin and hair while helping the environment too.
What About Vegan Waterproof Mascara?
This would be a good idea if you want a little bit of insurance. You may not plan on swimming, sweating or running in the rain but life happens. If you find yourself in a situation that is out of the ordinary, a waterproof mascara will prevent any running or streaking.
It is worth noting that if you have thin eyelashes or sensitive eyes then waterproof mascara may not be the best idea for you since waterproof mascara is tough to remove. It may cost you valuable lashes. If you insist on using it then you could use a conditioning primer to prevent lash loss.
Organic or Natural? Does it Matter?
Modern cosmetics are packed full of harmful chemicals which are bad for the environment and bad for you. It was only a matter of time before women realized this and decided to go for a healthier, greener alternative. The chemicals, synthetic materials and parabens in mascara are no exception. These factors can cause irritation and itching in any eye, let alone sensitive eyes.
Choosing an organic or natural mascara lessens the chance of your eyes being affected by the make-up and are a great alternative for women with sensitive eyes. They are also more likely to be cruelty free. When looking for these types of mascaras, be sure to look out for mascaras that have soothing properties like Aloe Vera and cucumber. You also need to look for wax since it will keep the make-up in place for longer.
Keep in mind that "natural" means minimal chemicals and processing, but "organic" means completely free from chemicals or processing. That is why some mascaras will say 100% natural but only 85% organic. Remember to keep an eye out for both words and a high organic percentage.
Product Reviews:
To take the guess work out of choosing a proper vegan and cruelty free mascara, we have found eight of the best mascaras on the market.
Natural Organic Mascara by Endlessly Beautiful
This mascara from Endlessly beautiful promises to strengthen and condition your lashes with a 100% natural formula that is organic vegan and gluten free. It is enriched with ingredients such as Chamomile and Vitamin E. It boasts a gentle, toxic-free formula with no artificial colors or preservatives. It evenly adds mascara to the lashes and ensures that spider and raccoon eyes are a thing of the past.
It lasts all day and comes in completely vegan packaging to ensure that every aspect of this mascara is cruelty free.
Pros:
Clump free

Smells great

Gentle on sensitive eyes
Cons:
Smears easily

Not waterproof

Dries slowly
Summary:
This mascara does have an impressively high percentage of organic ingredients, and a long list of healthy, soothing ingredients. The only problem is that it takes a while to dry, which could lead to a bit of smearing and smudging in the process. It is a good option for sensitive eyes but it isn't waterproof so you will have to be very careful when wearing it.
It's So BIG Volumizing Mascara by Elizabeth Mott Net
A best-seller for Elizabeth Mott, this mascara is registered with PETA's Beauty Without Bunnies program to show their commitment to the fight against animal testing. The volumizing mascara maintains ultra-volume all day and can easily be removed. The hourglass brush lifts, defines and separates lashes for maximum effect.
The brand also offers a free sample for those who are interested.
Pros:
Smooth application

Smudge proof

Waterproof
Cons:
Can get clumpy

Dries out quickly

Big brush
Summary:
Strong and smooth, this mascara volumizes your lashes and will stick to them all day long. It is a great way to show your support for cruelty free make-up while still looking fabulous. It does dry out rather quickly so you will have to use it often to get the most out of your mascara while it is still good enough for you to use.
All-Natural Mascara by Ecco Bella
Mascara for those who want to live a completely healthy lifestyle. This cruelty free, eco-friendly mascara provides clean beauty that nourishes your lashes while you wear it. Made from essential ingredients to create a 100% vegan formula. The mascara has no animal by-products and instead has a host of natural products such as clay and flower wax coated with iron oxides.
Water resistant, but not water proof, this mascara is easy to apply and specializes in that "flirty" look.
Pros:
Good for sensitive eyes

100% vegan

Easy to remove
Cons:
Smears easily

Won't curl lashes

Requires a few applications
Summary:
A little gooey but still good. It doesn't clump and smooths over your lashes with ease. The mascara features a detailed list of ingredients so you make sure that your mascara is as healthy as your lifestyle.
100% Pure Fruit Pigmented Ultra Lengthening Mascara
This mascara is truly gentle, with a bunch of all-natural ingredients that prevent your lashes from drying out or your eyes from itching. The black pigmented mascara works to lengthen and moisturize your lashes as well as moisturizing them. It is also water and flake resistant and will stay on until you take it off.
Pros:
Cruelty free

Curls nicely

Smudge free
Cons:
Potentially allergenic to some

Brush end of the wand can come loose

Doesn't fill out lashes too well
Summary:
If you prefer length over volume, then this is the mascara for you. Just be sure to read the ingredients to see whether it contains an allergen which can be a problem with some all-natural mascaras. It isn't waterproof, but rather water resistant which means that it comes off more easily, but may not hold up under pressure.
Physicians Formula Organic Wear 100% Natural Origin
If you have especially sensitive eyes or find that other natural mascaras contain allergens, then you could try this mascara. It is 100% free of harsh chemicals that are found in other non-natural mascaras and is hypoallergenic. It is safe for sensitive eyes and for those who wear contact lenses. It is also clump-, smudge- and flake free ensuring a clean and composed look.
Pros:
Easy to apply

Non-clumping

Good color, length and volume
Cons:
Runs easily

Smears and rubs of easily

Not waterproof or resistant
Summary:
This mascara moisturizes your lashes in a way that you can feel the difference. It lengthens and volumizes your lashes in one go. The only issue is that it doesn't last very long and it smears, smudges and rubs off easily. It is a great choice if you will only be wearing it for a short period or if you're very careful.
Designed with ingredients to help your lashes instead of harm them, this mascara contains 100% natural ingredients. It is great for sensitive eyes because it is paraben, dye and gluten free. The nourishing formula contains Chamomile and Sunflower oil so that your lashes are visibly strengthened. This mascara is perfect for a bold look thanks to its rich black color.
Pros:
Perfect for sensitive eyes

Great for everyday use

Bold color
Cons:
Dry

May require a few applications

Not waterproof
Summary:
This mascara is great for sensitive eyes and will make your lashes look longer, thicker and darker. The only problem is that it tends to be a bit dry so it may take a few applications before it sticks. This means that it won't smudge or smear easily, but it isn't waterproof so you will need to be careful while wearing it.
Ere Perez – Organic Almond Oil Mascara
Made from all-natural ingredients, this mascara boasts a high quality. The organic almond oil strengthens and lengthens your lashes while stimulating growth at the same time. It is free from harsh chemicals that could irritate sensitive eyes and is compatible with most skin types. But the best part is that it is cruelty free.
Pros:
Smells great

High quality

Strengthens lashes while promoting growth
Cons:
Tends to get clumpy

Gets dry quickly

Not very dark
Summary:
If you love the smell of almond oil, then you will love the smell of this mascara. It is high quality mascara that will take care of your lashes and promote growth. Unfortunately, it isn't very dark and will require a few applications for a noticeable difference.
Beauty Without Cruelty Paraben-free Mascara
This is a gentle mascara that nurtures your lashes. It is fragrance free for those who prefer not to smell their make-up and it is completely vegan. It contains no animal products and has never been tested on animals. It is also paraben free which makes it suitable for sensitive eyes.
Pros:
Sharp color that stands out

Fragrance free

Smooth application
Cons:
Clunky applicator

Tends to flake

Gets sticky
Summary:
This mascara has a nice crisp color that will stand out from your eyeliner and make your lashes look longer and fuller. It is ideal for vegans and won't irritate any sensitive eyes. The only problem is that it gets sticky if you try and apply it on your lashes more than once. It will cause your lashes to clump together in an unattractive way. Other than that, it is a good mascara to try.
Conclusion
So, which of these mascaras is the best? We have seen mascaras with fragrances and without, water proof and smudge-prone. Each of them had their ups and downs, but most important, they were all vegan and cruelty free. Buying anyone of these mascaras is better than buying mascara that was tested on animals. They were all good, but not all of them are amazing.
Out of all these mascaras, It's So BIG Volumizing Mascara by Elizabeth Mott Net was the winner. Not only is it gentle and ideal for sensitive eyes, it is also as good as any conventional mascara that has been tested on animals and contains a lot of chemicals. You get the same results without the cruelty to the environment.
It has a bold color and is great in many respects. Just remember that it isn't perfect and can get clumpy. But looking at the rest proves why it stands out. It has more of the benefits but less of the disadvantages. That isn't to say that the other mascaras are no good, each of them have their advantages