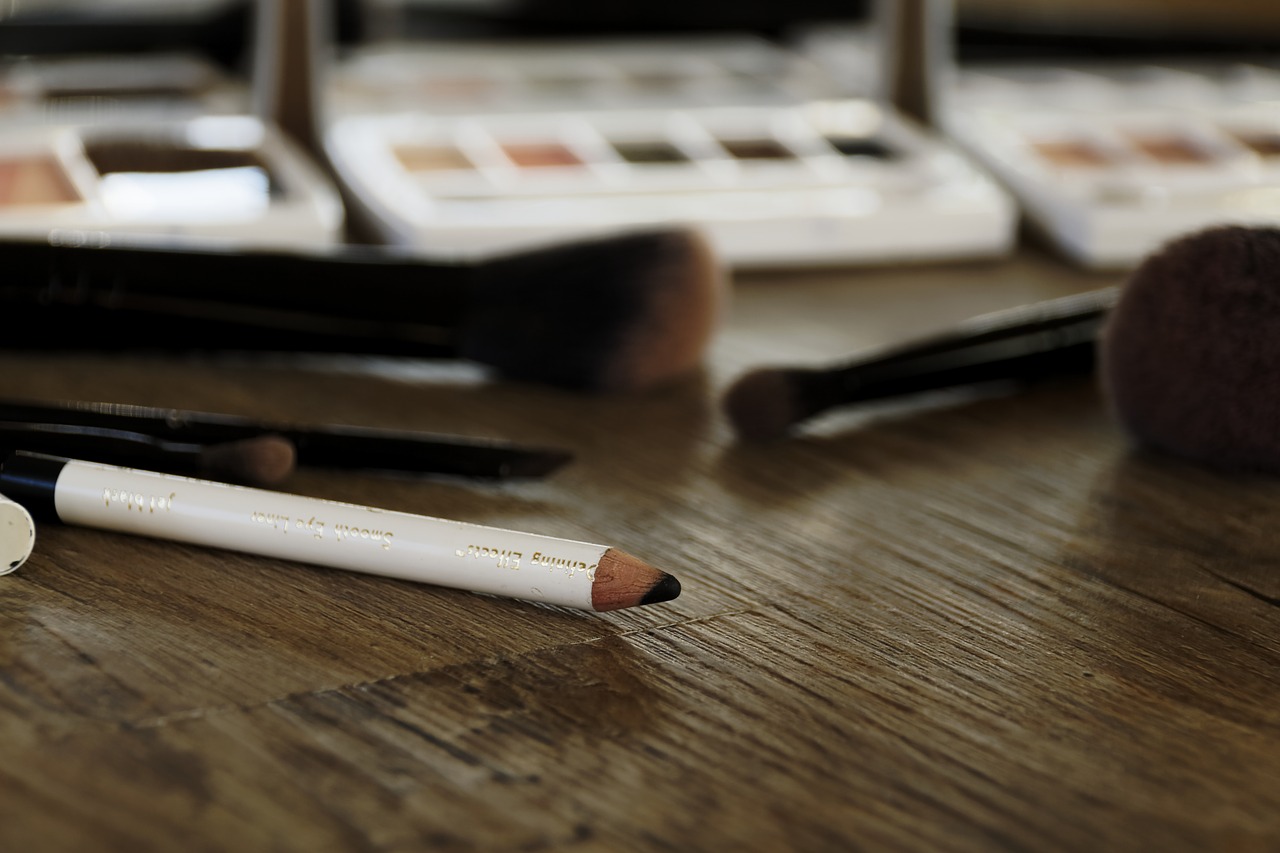 One of the best ways to boost your confidence in the modern day is by adding a simple line of eyeliner around your eyes. Somehow, it just makes you feel better about life and your situation. It makes you feel more beautiful. That is, until the allergies set in. Just because you have sensitive skin doesn't mean that you should miss out on all the joys of eyeliner.
Thanks to modern day technology, you can now buy hypoallergenic make-up and look all dolled up without irritating your skin. But that doesn't mean that all hypoallergenic makeup is good for you. That is why we have set up this guide to help you determine what type of hypoallergenic eyeliner is best for you.
Top Hypoallergenic Eyeliner for 2018
Almay Liquid Liner – OUR PICK
Physicians Formula Eye Booster 2-in-1 Lash Boosting Eyeliner
L'Oréal Paris Infallible Never Fail Eyeliner
Physicians Formula Eye Booster 2-in-1 Lash Boosting Eyeliner
Almay Intense i-Color Eyeliner
Almay Intense i-Color Liquid Liner
Physicians Formual Eye Definer Automatic Eye Pencil
What to Look for When Buying Hypoallergenic Make-up
Just because the cover says 'hypoallergenic' doesn't mean that it is good for you. The real deal should have very few if any artificial ingredients. It should be made up of natural and organic ingredients that won't be an irritant to the skin.
The general rule of thumb is to choose mineral makeup. The oilier the make-up, the more likely it will cause a reaction. Unfortunately, waterproof makeup is a big no-no since it contains a solvent which could be irritating to your skin.
Try testing the product before buying it. Most shops offer testers. Try the product on your forearm, leave it for a little while, and if it causes a reaction, then you know to avoid it in the future. You also need to check the shelf life. Most things have expiration dates, and if you use expired make-up on your sensitive skin, you could wind up being very sorry.
Which Color Should I Choose?
There is a common misconception that hypoallergenic makeup is inferior to traditional makeup and that the color will be less vibrant. Of course, this is not true and rather depends on the quality of the product, not the fact that it is hypoallergenic.
As such, a classic black liner won't let you down. But contrasting colors can also be a good idea. Choose colors that contrast to your eye color, and don't be afraid of colors that aren't black. A vibrant blue or warm brown might just bring your eyes out more than the traditional black.
Common Allergens
While it is true that everyone has their own allergens, the majority are affected by the same chemicals. This is a good thing because now we can identify some of the major allergens, and if you avoid them, chances are that you won't get a reaction.
Fragrance- It doesn't matter which fragrance, it is usually best to just opt for a fragrance-free option
Parabens: These are preservatives that can irritate existing skin conditions. Parabens also include methylparaben, butylparaben, and propylparaben.
Lanolin: This is a common ingredient in moisturizers, and it can cause allergies because it has been extracted from sheep wool.
Alcohols: Any type of alcohol can dry out the skin and lead to severe irritation.
Mica: This compound is made from silicates and ground minerals, it is mostly used as a texturizer and coloring agent. It has been tested as safe, but those with sensitive skin have experienced reactions due to traces of heavy metals.
Dimethicone: This is a form of silicone sourced from sand. It is used for its lubrication properties and gives cosmetics a smooth application and eel. If you have a silicone allergy, you will need to avoid this.
Herbal extracts: While these ingredients are natural, if you are allergic to a certain plant then you should stay away from it.
Butters and oils: Some people may be allergic to these ingredients and should, therefore, stay away from them.
Product Reviews
Now, let's take a look at some of the best hypoallergenic eyeliners on the market, just for you.
Check out the latest price on Amazon
This is advertised as an easy-to-use liquid eyeliner with a vibrant black color. It is made from a water-resistant formula that lasts for up to 16 hours. It has a flex-tip applicator that provides impeccable mistake-proof control. It is also available in 2 dermatologists approved colors. It also comes from a brand that is known for using safe ingredients and safety testing. In fact, Almay was one of the first hypoallergenic brands and always discloses all ingredients.
Pros:
Safe testing
Lasts long on any type of skin
Gentle formula
Cons:
Gets a bit dry
Coverage can be too sheer
Must be careful of fakes
Summary
This is a gentle eyeliner from a renowned brand. Almay is one of the best-known brands for hypoallergenic cosmetics and is always committed to providing safe cosmetics. It does suffer from the usual problems that liquid liners experience, but it does its job, which is a good thing to say about any product. But as with any brand name, you have to be careful of buying a fake. If you pay for Almay quality, you must get Almay quality.
Check out the latest price on Amazon
Physicians Formula Eye Booster 2-in-1 Lash Boosting Eyeliner
This eyeliner is derived from a high-tech Japanese formula that makes it long-lasting, water and smudge resistant. Just because you can't have water-proof doesn't mean that you must endure smudging. It comes with an ultra-precise brush tip to make it easier to apply that razor-sharp wing. It is hypoallergenic, fragrance-free, paraben free and approved by dermatologists. It is therefore safe for people with sensitive eyes and who wear contact lenses.
​​Pros:
Easy application
Promotes lash growth
Water resistant
Cons:
Doesn't last long
Smears easily
Runs dry easily
Summary
The eyeliner boasts a high-tech formula meant to encourage lash growth. That is a great feature, but not many people experience a marked improvement in their lash growth. It is easy to apply and ticks all the hypoallergenic boxes which is a major advantage. Many users have complained that it smears easily and doesn't last very long which might be due to other factors as well since not many users complain about this problem. Overall, it isn't a bad eyeliner. ​​​​
Check out the latest price on Amazon
L'Oréal Paris Infallible Never Fail Eyeliner
A mechanical pencil eyeliner is less prone to smudging and this one is made from an advanced, rich crème formula. For those of who worry about sharpening your liner, have no fear because this one comes with a built-in sharpener and highly useful smudger. It is also smudge (the bad kind) proof. It also promises to last up to 16 hours.
Pros:
Built-in smudger for dramatic definition
Built-in sharpener for precise lines
Comes in three distinct sizes
Cons:
Doesn't apply evenly
Tends to get cakey
Can't make clear lines
Summary This seems to be a great liner, but it does suffer the limitations of being a pencil liner. Its color is not as vibrant as a liquid liner and it tends to get cakey after a few applications. But it is a good liner, even for a pencil liner. It has a few special features that definitely make it worth buying.
Check out the latest price on Amazon
Physicians Formula Eye Booster 2-in-1 Lash Boosting Eyeliner
This liner is made from an ultra-modern formula that is long-wearing, smudge- and water- resistant. It features a precise brush tip applicator which is both innovative and easy to use. This eye lining tool delivers effortless application right at your fingertips. It is completely hypoallergenic and safe for most sensitive eyes and contact lens wearers.
Pros:
Natural brown color
Dermatologist approved
Smudge-proof
Cons:
Dries out easily
Tends to flake
Easily removed
Summary
This liner is known for its innovative applicator, which makes application a breeze. But it is slowed down by the formula. It can dry easily and flake off. It is also easy to remove. This can be frustrating, but it does have more than a few merits. The eyeliner itself feels light and barely noticeable, it also promotes lash growth, which most users seem happy with.
Check out the latest price on Amazon
Almay Intense i-Color Eyeliner
This liner boasts a lovely black pearl color designed to make any eye color stand out against the dramatic color of the liner. The color resists fading and smudging, ensuring that your liner lasts for as long as you do. It is also suitable for sensitive eyes and contact lens wearers. It has been both dermatologically tested and approved and comes with a coordinating mascara and eyeshadow palette, as well as a built-in sharpener.
Pros:
Rich color
Stays in place all day
Easy application
Cons:
Difficult to get precise lines
Might contain allergens
Dries out easily
Summary
This is the liner for those who want dramatic color, but not bold lines. It is easy to apply, but you might struggle to get a precise line from this eyeliner. Some people have experienced reactions to the liner, but this is due to personal allergens and might not apply to most people. It also has a built-in sharpener so that you will never lose this essential piece of equipment. It also tends to dry out fairly quickly
Check out the latest price on Amazon
Almay Intense i-Color Liquid Liner
Another liner from Almay, and this one promises to give an exotic burst of color to an otherwise ordinary eyeliner shade. As with most Almay products, this liner is hypoallergenic and comes with all the wonderful features that its peers seem to have. Not only is it easy to apply, but it is also perfect for those of us with sensitive eyes. This is advertised as a daring color and promises to make contrasting eye colors more prominent.
Pros:
Smudge-proof
Doesn't fade easily
Built-in sharpener
Cons:
More purple than expected
Dries quickly
A bit difficult to apply
Summary
The biggest problem with this liner is the fact that it is a lot more purple than users anticipated. It is truly a bold color, but might not be what you were expecting. It is still a good liner and great for sensitive eyes and daring souls.
Physicians Formula Eye Definer Automatic Eye Pencil, Ultra Black
Check out the latest price on Amazon
Physicians Formual Eye Definer Automatic Eye Pencil
An easy to use liner that boasts a smooth application which doesn't tug at the skin. It glides on smoothly without snagging on the skin, resulting in a smooth, soft and natural line almost every time. It is dermatologist approved and like a dream for users with sensitive eyes. If you wear contact lenses, then this is the ideal liner for you as it isn't prone to flaking which irritates the eyes. It is also free from most allergens, so you can wear it without fear of a negative reaction.
Pros:
Long-lasting
Smooth application
Flake-proof
Cons:
Prone to smudging
Gets a bit dry
Very light- requires multiple applications
Summary
This is a good liner that does the job and will last for a long time. Its best factor is the fact that it has such a smooth application. It doesn't tug at the skin which is a massive benefit for people with sensitive eyes. The color could be a bit bolder, and it does get a bit dry at times, but all in all, it is not a bad eyeliner.
Conclusion
Hypoallergenic eyeliner is such a convenience. If you haven't switched over yet, then you should. It is healthier for your skin, and will prevent any negative reactions. While there are many misconceptions about hypoallergenic being of a lesser quality than traditional make-up, these fears are unfounded.
The best liner out of the lot has to be Almay Liquid Liner. This is because it boasts all the benefits of a traditional liner, but has a much better formula. It doesn't contain most of the normal allergens, which makes it safe for most users. It also comes from a reputable brand that has a history with hypoallergenic cosmetics. A very good history, in fact.
True, it is your choice and now you know what to look for. If you are careful, then you will find your ideal liner and will hopefully never have a negative reaction to your fabulous wings again.