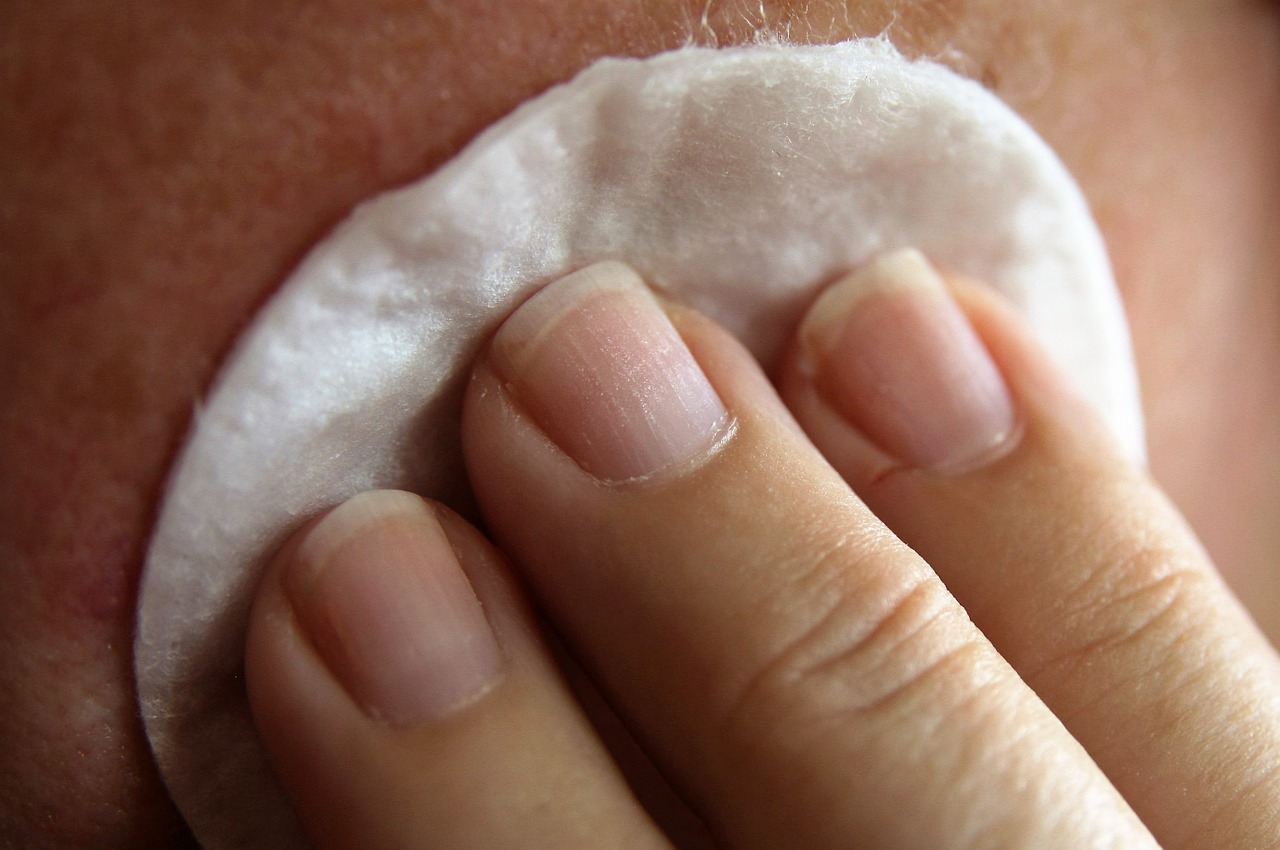 Makeup has become part of many people's lives. If you practice a beauty routine, whether it's putting on a couple layers of foundation or just applying eyeliner and lipstick, you will have to wash it all off at the end of the day. Even though it may seem like a chore after a long day or night out, what goes on your face must come off if you do not want to end up dealing with clogged pores, acne breakouts, dead skin cells, accelerated aging, dull skin, and stained bedding. For this reason, a makeup remover is essential in any makeup lover's product collection because it is just as essential to your face as is the makeup being put on.
The advantages of using a makeup remover
Many people often underestimate the importance of removing makeup after the day is done. What they do not realize is that this step is crucial if you want your skin feeling clean and fresh. One of the main benefits of incorporating makeup removal into your beauty regimen include:
It airs your skin and lets it breathe

It unclogs pores which reduces redness, pimples, blackheads, acne, and other blemishes

Elimination of dead skin allows cellular renewal

The massaging action during application promotes micro circulation on facial skin

It keeps the skin supple, toned, and moisturized
Can makeup removers damage your skin?
Most makeup removers that are on the market are kind to facial skin. Even so, the ingredients used really matter. Many makeup removers have active cleansing ingredients in them that need to be washed off right after use. If they are left on the skin, your face could be exposed to dangerous amounts of chemicals that could cause irritation or dryness. This is especially the case with removers that contain surfactants and emulsifiers.
Also, your skin sensitivity will determine the kind of makeup remover that works best for you. For instance, if you have dry skin, alcohol-based makeup removers may not feel the best on your skin and can even cause irritation. If you have oily skin, using baby oil as a cleanser can result in clogged pores leading to breakouts, especially if you are prone to acne.
Main characteristics to look for in a makeup remover
Every good nighttime beauty routine should begin with a makeup remover to remove all cosmetics on your face. Therefore, it is crucial that you know what you should be looking for to ensure maximum cleansing and protection for your skin. There are three main characteristics to discern the best makeup removers.
It should not leave you with clogged pores

It should be able to clear everything out with just one wipe

It should not leave any residue on your skin after washing it off because they can also negatively affect your complexion and leave stains on your bedding
Choosing which is best for you
There are numerous types of cleansers sold on the market. The most common are micellar water, cleansing oil, mousse, cleansing milk, and cleansing cloths. Finding one that works best for you depends on your skin type.
For people with a combination of dry and normal skin, the best type of makeup remover to use is a cleansing milk which are  gentle and leave your skin feeling moisturized. Most cleansing milks are not alcohol based (alcohol is potent skin dryer and makes it even dryer), which makes it perfect for this skin type.
For those with oily skin, micellar cleansing water works best. The beauty of this product is that you do not have to wash it off like other makeup remover types. All you have to do is use a cotton pad for application. It can also be used in the morning to freshen and moisturize the skin before makeup application.
A combination of acne and oily skin calls for the use of a mousse. The use of mousse makeup remover can leave your skin feeling dry: this may be a drawback when used on other skin types.
When it comes to cleansing cloths, there are options available for various skin types. They are of great convenience if you are traveling, lack time, or just too lazy to perform a full washing routine on your face.
If you are still not sure about the makeup remover to use on your face, give your dermatologist a visit and ask them which kind is best for you.
Best Makeup Remover Reviews
1
Neutrogena Makeup Remover Cleansing Towelettes & Wipes
https://www.amazon.com/dp/B0009F3O18
A product of Neutrogena, these makeup remover cleansing towelettes and wipes feature a gentle and moistened texture that clears oil, dirt, and makeup. The chemical formula used in the pre-moistened sheets allows them to dissolve even waterproof makeup.
Pros
The makeup cleansing towels come in a re-sealable refill pack that has a vanity case and secure lid

It eliminates the need for washing

It cleanses out all oil, dirt, and makeup—even those with waterproof qualities—in just one swoosh

It can be used for all skin types, including sensitive skin

Leaves your skin feeling clean and fresh

It leaves no residue on your skin
Cons
These makeup removal cleansing clothes can only be shipped within the United States
Summary
When using these towelettes, rub them on your face to clear all dirt and makeup. You do not have to rinse your face once you use them. Dispose of them in a trash can. Be mindful not to flush it as it may result in blockage. Reseal the pack right after you pull out one sheet.
2
Simple Kind to Skin Facial Wipes
https://www.amazon.com/dp/B00C5AHTC0
The Simple Kind to Skin Facial Wipes is a product of Simple. Their main feature is Pro-Vitamin B5 that is well known for its smoothening and softening properties. These wipes are moisturized using triple-distilled water to provide adequate hydration.
Pros
The wipes contain mild chemicals that have no dyes or artificial fragrances that may be potent on certain skin types

The product can be used for all skin types

It is safe for those who wear contact lenses

Their formula dissolves waterproof makeup

The reseal pack makes them convenient to carry anywhere and use at anytime
Summary
These wipes are known to remove makeup with one wipe, making them convenient if you are traveling and during those nights when you are too tired to perform a full face wash.
Conclusion
In this review, both products seem to serve great for their purpose. However, Simple Kind to Skin Facial Wipes prove to be the better of the two reviewed items because the chemicals used are not harsh and do not feature any dyes or artificial perfumes that may be harmful to users who have sensitive skin. The inclusion of vitamins is also a plus for healthy and moisturized skin. Also, the product is non-comedogenic (does not cause blackheads and blockage of pores), hypoallergenic, and pH balanced.