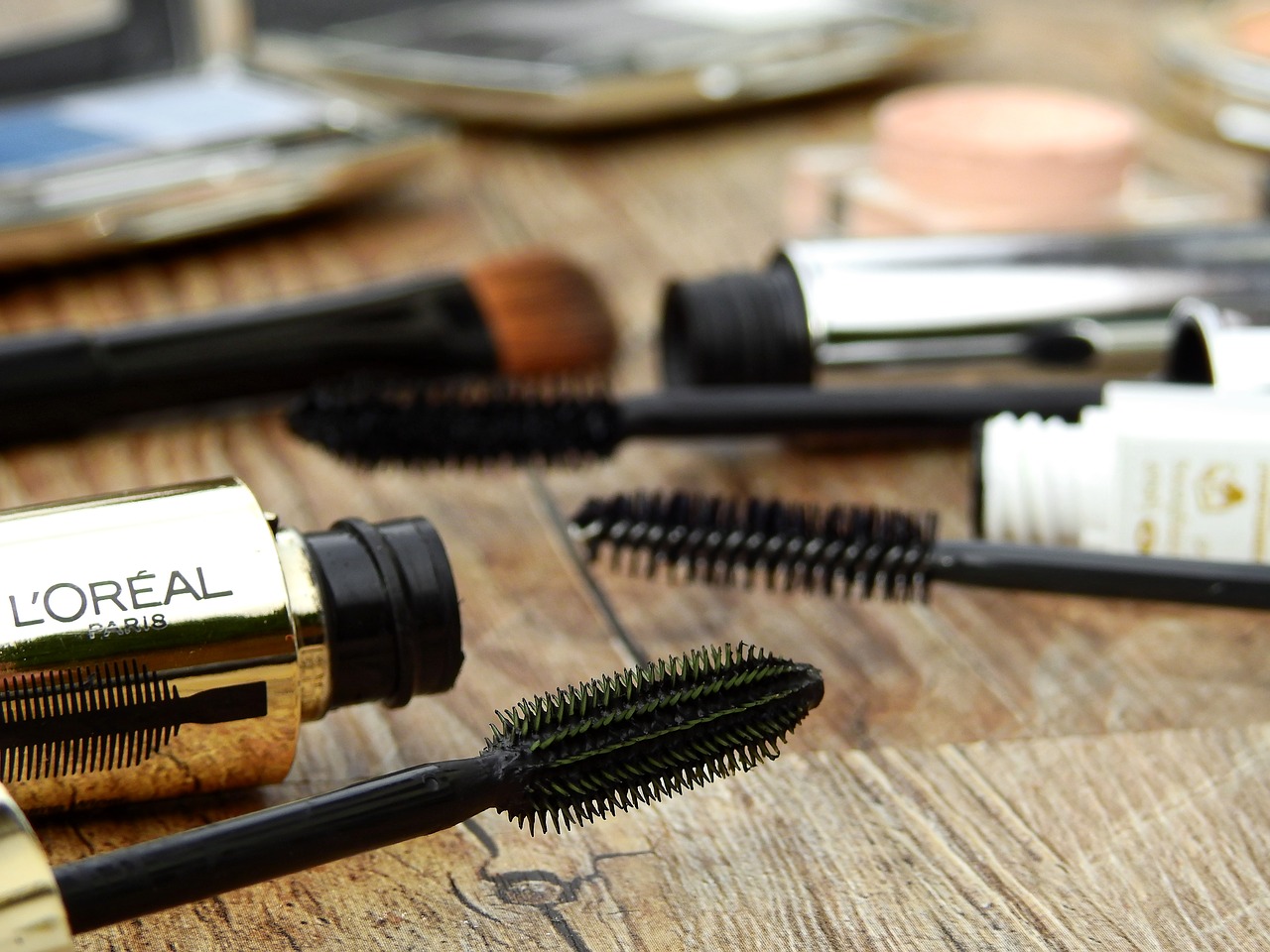 Mascara has always been a staple of our beauty routine. Can you imagine putting on your make-up without applying your mascara? In fact, your make-up isn't done until you have applied your mascara. This beauty product has stayed the same for a very long time, with only a few minor innovations throughout the years.
That is, until tubing mascara came out. We now have an improved product that achieves better results than ever before. But what is tubing mascara? What makes it so special? We'll be answering all those questions and more, as well as reviewing some of the best tubing mascaras on the market.
What's So Special About Tubing Mascara?
The main differences between tubing mascara and traditional mascara is in the way that they are made and how it sticks to each lash. Traditional mascara is made from essential oil-based pigments. The wand coats each hair with a layer of mascara to create that bold appearance that we all know and love. When it dries, you can just reapply it. But this can lead to clumping and it will not last through the day.
Tubing mascara doesn't just coat the lash, it creates a tube around each lash. This makes the lashes look bolder and thicker. This is achieved to a new formula. Instead of the traditional ingredients of oil and wax, tubing mascara is made from an acrylic polymer. The formula wraps around each lash to create a flexible tube that looks natural even after it has dried.
The Benefits of Tubing Mascara:
One of the main benefits is the durability of the product. Tubing mascara stays in place all day despite the conditions that you face. Where traditional mascara will run or smudge, tubing mascara stays on the lash.
It is resistant to all sorts of bodily moisture and won't be affected by tears or sweat. It can easily be removed by a short soak in water, but it will not deteriorate due to bodily functions. The fact that it envelops the lash means that it won't have small imperfections, resulting in a beautifully unified look.
Another benefit is the fact that it is ideal for sensitive eyes. If traditional formulas irritate your eyes, then the ingredients contained in tubing mascara will provide relief. It is also great for contact lens wearers since it doesn't flake, preventing any mascara related debris from falling into your eyes during the day.
How to Choose the Right Product:
Most brands have developed their own version ever since the technology was discovered, but some brands have attempted to better the formula and improve the effect. As a result, some tubing mascaras are better than others. Sadly, there are also some formulas that aren't as good as the original.
For example, some brands have attempted to combine copolymers with traditional in one formula. The idea was to achieve volume and length beyond the limitations of copolymer. The result did not turn out as expected, and it is weaker than the original formula. It combines all the negatives of both formulas to achieve something that doesn't quite work.
The separate ingredients don't dry properly. The bond with the hair is compromised and this will lead to flaking and irritation in the eyes. When shopping for tubing mascara, check the ingredients to make sure that you are buying the right formula.
As with any mascara, the wand is essential to the product. A good wand is the difference between the desired effect and a clumpy mess. The wand needs to ensure that the product wraps around every lash if you want to get the proper effect from tubing mascara. Your best bet would be a spiral brush with short bristles. The spiral design coats each lash from every angle.
Short bristles help with the length, the help you get very close to the root of the lashes so that you create a solid basis for the copolymer tube. The closer you get to the root, the stronger the bond will be.
How to Use Tubing Mascara:
You don't have to change anything about your make-up application, but you should probably use a primer before applying tubing mascara. The primary goal of tubing mascara is to add length, so adding a primer before the tubing mascara can help to add some thickness.
When the primer has dried, you just have to apply your mascara evenly. Wait for the polymer to dry, and if you want to add more length, you can add a second coat.
Removing the mascara is a little trickier. Traditional mascaras are designed to be removed with a bit of water and a wipe, but tubing mascara will require a little more effort and attention. Just soak the lashes in clean water. Don't try and tug or pull at the lashes as this will cause serious damage. After a minute or two of soaking, the tubing should slide right off where you can see the tube for yourself.
Tubular vs Gel
If you use eye make-up gels then you will have to rethink when you use them. Gels and tubes don't get along very well. If you apply transparent mascara gel then it could prevent the tubes from forming and sticking to the hair properly. You can try using primer as a base instead. You can still use the gel for your eyebrows though. It is possible to combine the products if your do so properly.
Should You Switch to Tubing Mascara?
If you're tired of smudging your mascara during the day, but don't want to go through the hassle of trying to remove waterproof mascara, then tubing mascara is a happy medium. It also doesn't leave any residue behind once the mascara has been removed, so you can say goodbye to "racoon eyes" the next day.
You won't have to worry about patchy application since the tube surrounds the lash, and it won't irritate your sensitive skin. There are tubing mascaras that focus on length or volume, but most people prefer the length option since it makes your lashes stand out.
What scares most women off of tubing mascara is that they think their lashes are falling off when they clean the tubing off. This is not the case, however. By soaking your lashes in water, the bond between the lash and the tube is broken, and the tubes slide off. What you see washing down the drain is not your lash but rather the tube that was coating the lash. The only way you'll lose lashes is by trying to tug the tubes off.
At the end of the day, it is up to you to choose whether you want to make the switch or not. But, considering the benefits, it might be the best way to go. This is especially true if you have sensitive skin, wear contact lenses or if you have sensitive eyes.
Product Reviews:
Now that you know what tubing mascara is and how to use it, we can now move on to looking for the ideal tubing mascara that will meet all your needs.
Blinc tubing mascara is exactly what you would expect from tubing mascara. Its formula adheres to the original copolymer recipe and as a result you have long lasting tubing mascara that coats every lash, and doesn't flake or rub off during the day like traditional mascaras.
Pros:
Smudge-, flake-, run- and smear proof

Great for sensitive eyes and skin

Spiral wand
Cons:
Tends to liquify in the heat

Doesn't retain a curl

Doesn't volumize
Summary:
This mascara is a contrast to traditional "waxy" types of mascara. True, it probably won't give you huge, voluminous lashes, rather it promises to darken and define your natural lashes without smearing or crumbling during the day.
L'Oreal Paris Double Extend Beauty Tubes Mascara, Black, 0.16-Fluid Ounce
This mascara has a two-step length extending process. This is because of the formula. The mascara features a nourishing base coat, as well as an ultra-lengthening top coat that provides a bold overall effect. The packaging provides a step-by-step guide for achieving 80% longer lashes with the mascara. The wand has two sides, a primer applicator and the mascara applicator to ensure thicker and longer lashes.
Pros:
Two-step application process

Proper wand

Lengthens and thickens
Cons:
Can't hold a curl

Takes long to dry

Doesn't volumize
Summary;
The double application wand is a good idea, and means that you now have a primer and a tubing mascara for the price of one. It is easy to clean off and lengthens your lashes as promised. But it also suffers the usual limitations of tubing mascara. It does not seem to be able to hold a curl and it doesn't volumize. Besides that, the two-step formula takes longer to dry as well, which means that you will have to be patient with it.
NYX Doll Eye Mascara, Extreme Black
This mascara contains an advanced formula to enhance the length of your natural lash. The formula contains natural oils and Vitamin E that is supposed to moisturize and protect your lashes. The mascara is also cruelty free which makes it an amazing product to buy.
Pros:
Cruelty free

Natural formula

Smudge proof
Cons:
New formula isn't as good as the old one

Prone to clumping

Doesn't have a great wand
Summary:
This mascara seems to have divisive abilities. Half of its users say it is a miracle product while others complain about a soggy mess. This might be due to fakes on the market or a new formula from the company. If you get the proper mascara it seems to work quite well, but if you get a fake you will have wasted your money.
Trish McEvoy Lash Curling Mascara Jet Black
This tubing mascara boasts a 24-hour formula that can be used during the day or for a night out on the town. It promises to coat your lashes and enhance their length to incredible proportions and won't leave any residue under your eyes after you have cleaned it off. Its formula also makes it easy to clean off, all you need is some warm water and that should do the trick.
Pros:
Water resistant

Smudge proof

Long lasting
Cons:
Prone to leaking

Might contain allergens

Slight unpleasant odor
Summary:
It might be a little thick when applying it, but it seems to be a good mascara. It seems especially popular among older women since it doesn't smudge and is water resistant. Users say that they have used it for many years and the formula has always remained the of the same high quality as when they first released it, which can be a rare occurrence.
DHC Mascara Pro Double Protection
This mascara offers a precise brush that defines from the root of the lash right to the tip. The mascara is easy to remove and only requires some warm water. Its formula ensures that your lashes look thicker and longer while it lasts for a long time. It is also durable and will remain on your lashes no matter what conditions you face during the day.
Pros:
Long lasting

Lengthens and defines

Smooth application
Cons:
Removal isn't easy

Lashes straighten after application

Tends to remove lashes
Summary:
This mascara looks like it has an amazing wand. Many users gush about how easy it is to apply the mascara and how long it stays on their lashes. Unfortunately, the removal isn't as easy as one would hope, and the mascara tends to straighten out the lashes after application. This can be frustrating, especially after you just curled your lashes. Otherwise, it seems like a good mascara that will do as promised.
Clinique Lash Power Mascara Long-Wearing Formula Black Onyx
Launched by the brand Clinique, this tubing mascara has one of the best brands in the business backing it. The mascara comes in two different sizes so you can decide whether you want to buy the bigger one and use it longer, or try out the smaller one first at a lower cost. It promises to plump your lashes as well as make them much longer. It also offers a long-lasting mascara that will last as long as you need it to.
Pros:
Durable

Long lasting

Flake proof
Cons:
Wand is too small

Prone to clumping

Takes more effort to remove the mascara
Summary:
The problem that this mascara seems to suffer from is that it is okay. It is not better or worse than its peers. It does as is advertised, which is good, but it doesn't seem to have any qualities that make it stand out above the rest. This is neither good nor bad, it is average. Which may be something that would be an asset for everyday use. Its biggest flaw is its small wand which can be frustrating to some users,
It's So BIG Volumizing Mascara (Black) by Elizabeth Mott
A best-seller from Elizabeth Mott, this mascara promises to volumize, lengthen and curl lashes, all without smudging during the day. The mascara comes with an hour-glass wand that lifts, defines and separates lashes so that each lash will be covered in tubing. The mascara also comes from a cruelty free brand that is dedicated to preventing animal cruelty in the cosmetics industry.
Pros:
Cruelty free brand

Smooth application

Water resistant
Cons:
Tends to flake

Can get clumpy

Might contain allergens
Summary:
Elizabeth Mott is so confident in their mascara that they offer a free sample to all who ask for one. This strategy seems to work and many users love this mascara. It is great for those with oily or sensitive skin and is a heavy-duty mascara that lasts for hours. It can also be applied to the ends of fake lashes without making them heavier. The problem is that it tends to flake if you touch your eyes too much and it might contain allergens, so be sure to read the ingredients carefully before buying it.
Conclusion
Tubing mascara has certainly revolutionized the make-up industry. It is no wonder that most brands jumped onto the formula as soon as they could get their hands on it. All of the above mascaras will lengthen and define your lashes, and they should last for a while too.
But the clear winner of the round up is the L'Oreal Paris Double Extend Beauty Tubes Mascara, Black, 0.16-Fluid Ounce. This is because of its double applicator that both moisturizes and lengthens your lashes. When you buy this product, you are also getting a primer that was made for the mascara ensuring the best results.
It comes from a trusted brand and doesn't have many users complaining about allergens. Just keep in mind that it doesn't hold curls, and won't be the best choice for someone with naturally straight lashes. The two-step formula also means that it will take a bit longer than other mascaras to dry. But it should have the best benefits of the lot.